Featured paper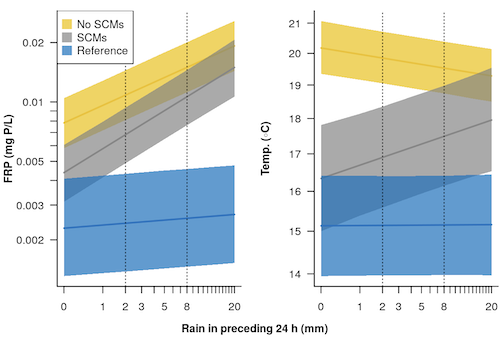 Walsh, C. J., Imberger, M. J., Burns, M. J., Fletcher, T. D., & Bos, D. G. (2022). Dispersed urban-stormwater control improved stream water quality in a catchment-scale experiment.
Water Resources Research
, e2022WR032041.
An outcome of the Little Stringybark Creek experiment, which aimed to test if creeks downstream of stormwater drainage can be restored. 100s of rain-gardens that allow to water soak into surrounding soils and be taken up by plants, and rainwater tanks for harvesting, were installed in two suburban catchments. Comparing water quality before and after installation, in experimental streams, and in urban control and reference forested streams, we showed that filtering and harvesting stormwater reduced summer temperatures and reduced concentrations of phosphorus and nitrogen, critical contaminants for healthy streams. The reductions were greatest in dry weather, and after small amounts of rain. To achieve water quality similar to forested streams, we need rain-gardens and harvesting systems that catch runoff from nearly every roof and road upstream. Achieving that will require reserving space near pipe outlets to streams for final treatment systems, and finding ways to use the excess water generated by roofs and roads. DOI:
10.1029/2022WR032041
Projects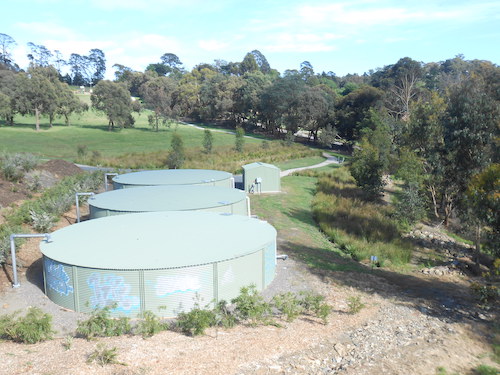 Little Stringybark Creek Project
Can catchment-scale stormwater retention restore the hydrology, water quality & ecological structure and function of a degraded urban stream?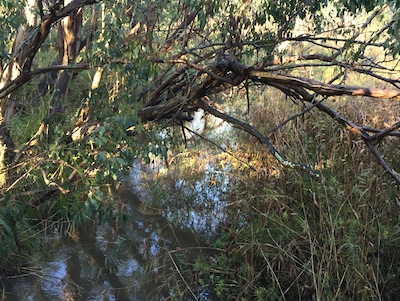 Wetland Forest Restoration
Reversing decline of the wetland forest in the Yellingbo Nature Conservation Reserve by reinstating a more natural flow regime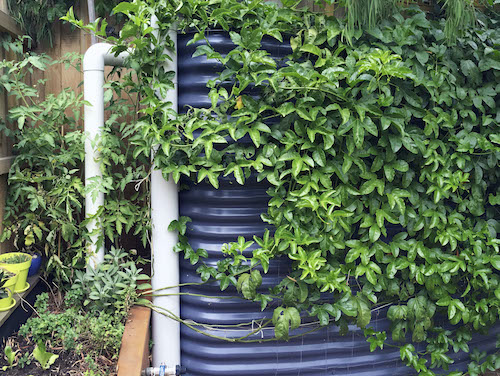 My Raingarden diary
Building and living with a household stormwater retention system that protects the local river and reduces local flooding, while providing shade, water, food, and occasionally, wildlife.
In today's update of my raingarden diary*, I'm reaping the harvest promised by this paper: Tom, M., Richards, P., McCarthy, D.T., Fletcher, T., Farrell, C., Williams, N. & Milenkovic, K. (2013) Turning (storm)water into food; the benefits and risks of vegetable raingardens (Evaluation des performances et des risques d'un jardin de pluie potager).  Novatech (eds…