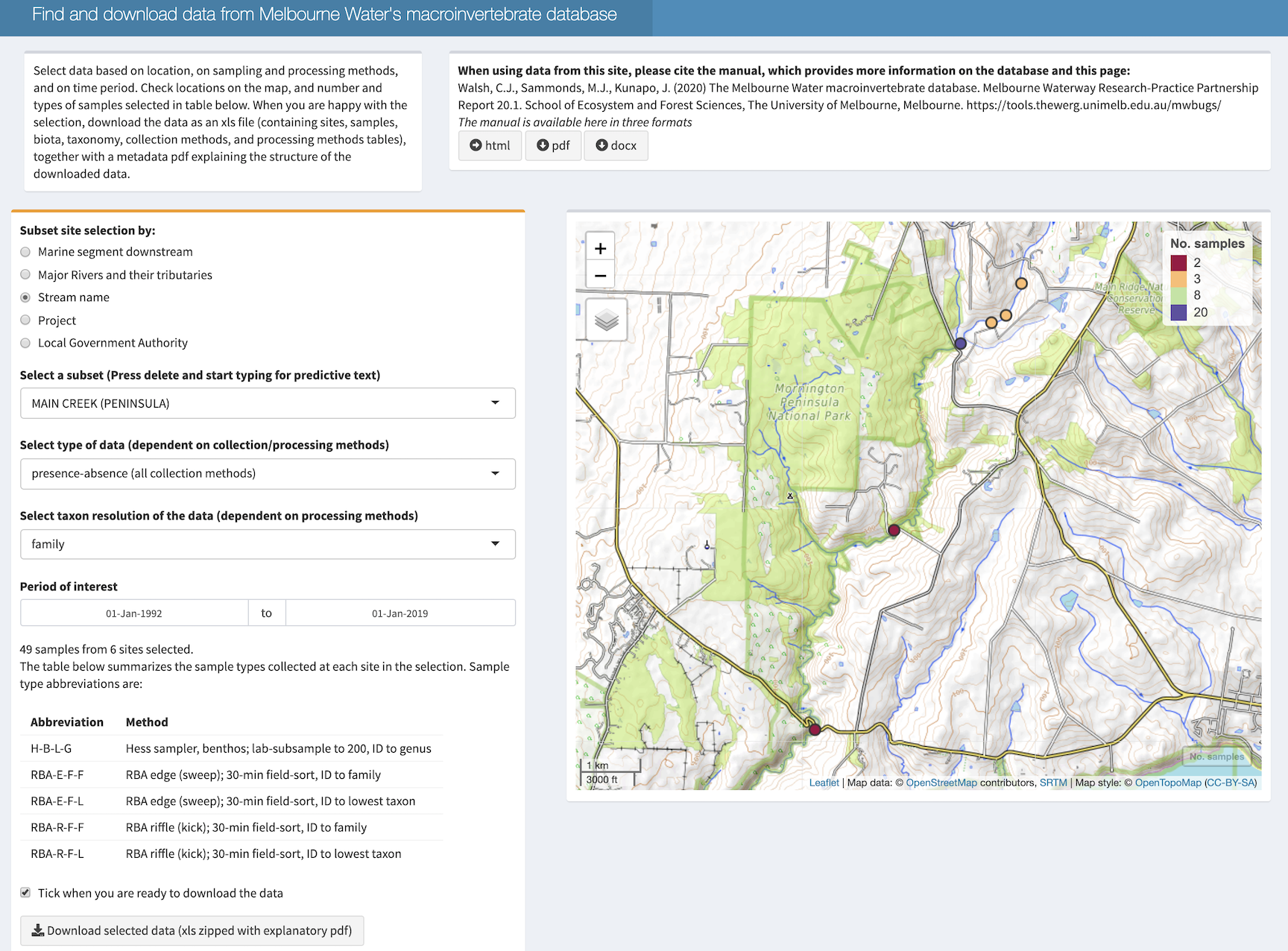 We have worked with Melbourne Water to collate their collection of macroinvertebrate assemblage records from streams of the Greater Melbourne region over the last 25 years into a database, and have made it available and searchable on an open-access web interface (https://tools.thewerg.unimelb.edu.au/mwbugs/).
This rich resource of biological information has been used in many ecological studies (which the database documents) and has underpinned Melbourne Water's management of Melbourne's streams. We aim to keep the database updated as new data are generated.
The report by Walsh, Sammonds and Kunapo (2020) provides a review of the studies that have contributed to the database. It also describes the structure of the database; how to use it and the web interface; and quality control protocols for adding data to it. 
Reference
Walsh, C.J., Sammonds, M.J., Kunapo, J. (2020) The Melbourne Water macroinvertebrate database. Melbourne Waterway Research-Practice Partnership Report 20.1. School of Ecosystem and Forest Sciences, The University of Melbourne, Melbourne. https://tools.thewerg.unimelb.edu.au/mwbugs/