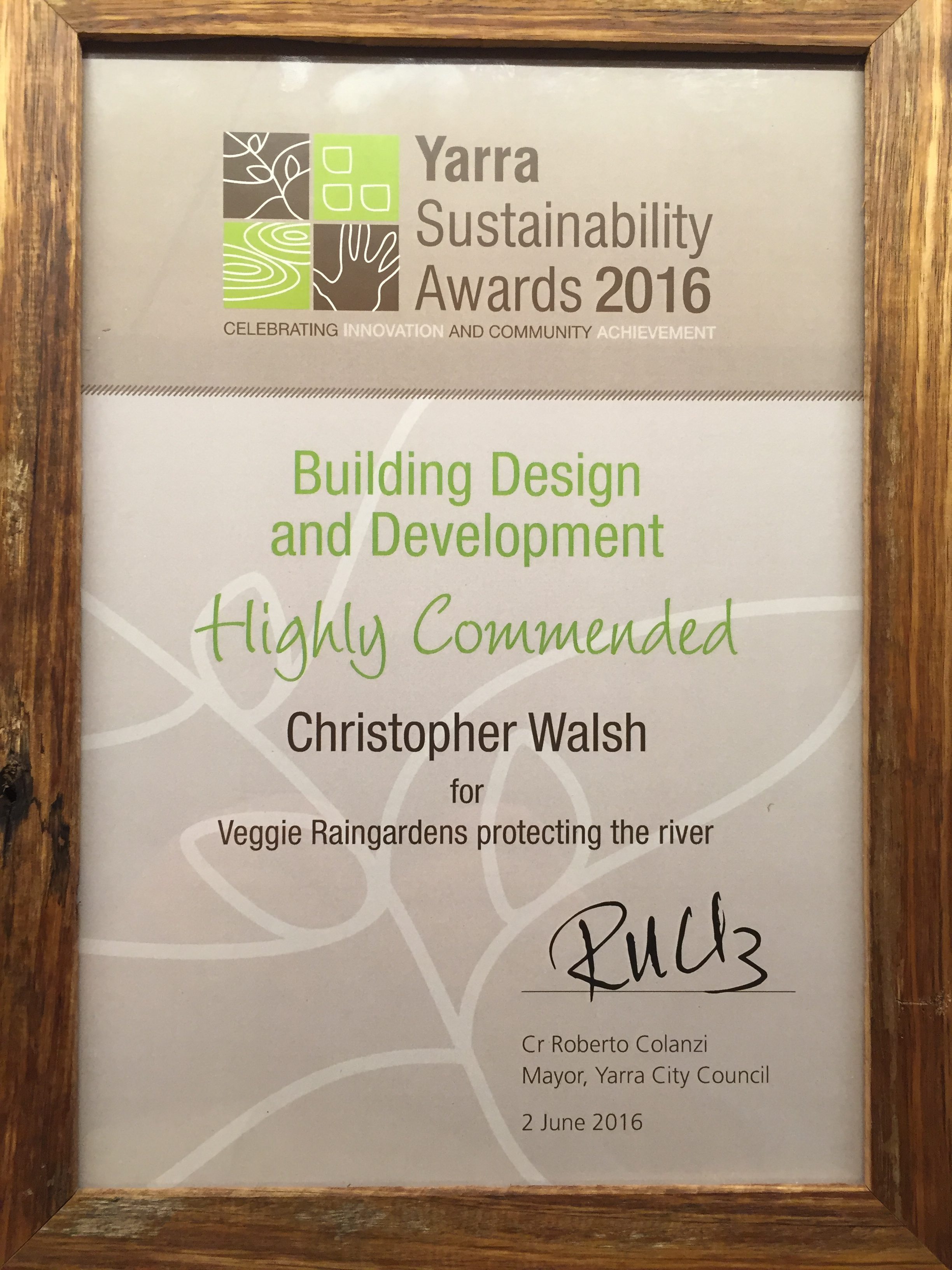 Many thanks to Yarra City Council for their commendation of our raingarden, and for a great awards night at the Collingwood Town Hall.
Awards went to some amazing, inspiring people;  I'm grateful there was room for recognition of our little idea.  Here's hoping it's another step towards broader adoption of new stormwater management.
And thanks to those who voted for the raingarden. We were outgunned by the populous Fitzroy Primary School for the people's choice award!